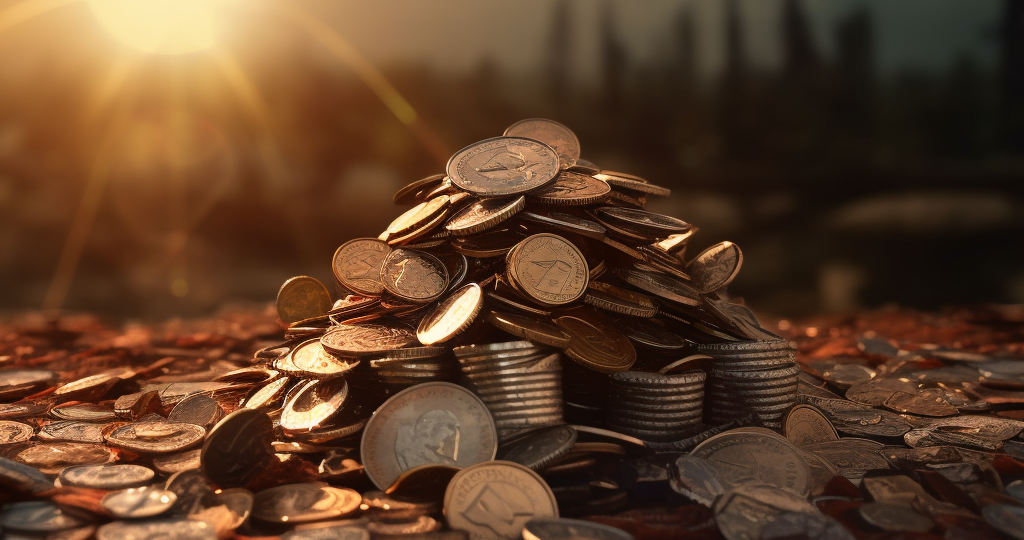 In the ever-evolving landscape of sustainability and resource management, the remarkable practice of metal recycling shines as a catalyst for both environmental preservation and economic prosperity. By delving into the multifaceted realm of economic benefits associated with metal recycling, we unearth a captivating narrative of turning seemingly discarded waste into valuable assets. Join us on this enlightening journey as we explore the intricate interplay between metal recycling and economic growth, unravelling the untapped potential that lies within this transformative practice.
Unlocking Profit Potential:
The Art of Scrap Metal At the heart of the economic benefits of metal recycling lies the ingenious art of transforming scrap into profit. Rather than consigning unwanted metal items, such as obsolete appliances or outdated machinery, to the landfill, we can seize the opportunity to collect and sell them as scrap. Recycling centers and scrap metal dealers eagerly await these materials, offering a tangible monetary return. This avenue allows individuals, businesses, and even entire municipalities to unlock an additional stream of revenue, breathing new life into what was once considered mere refuse. By embracing the art of metal recycling, we engage in a virtuous cycle of economic gain through the redemption of seemingly insignificant scrap.
Fostering Economic Growth:
Forging Pathways of Prosperity The metal recycling industry stands as a vibrant contributor to job creation and economic growth. Recycling facilities, acting as epicenters of transformation, require a skilled and diverse workforce proficient in the intricate processes of collection, sorting, and processing metals. These employment opportunities span an array of sectors, including transportation, logistics, operations, and administration, thus cultivating a thriving ecosystem of industry professionals. By investing in the development and expansion of metal recycling infrastructure, we foster the growth of local economies, generating a ripple effect that extends beyond the confines of recycling facilities. The economic fruits borne from metal recycling endeavors ripple outward, invigorating businesses, supporting communities, and nurturing pathways of sustainable prosperity.
Driving Manufacturing Efficiency:
Unleashing the Power of Recycled Metals Within the realm of manufacturing, metal recycling emerges as a harbinger of cost savings and enhanced competitiveness. By incorporating recycled metals into production processes, manufacturers sidestep the need for extensive reliance on virgin materials, which often come with exorbitant extraction and refining costs. Secondary metals, derived from the reclamation of recycled materials, present a compelling alternative at a fraction of the cost. This newfound cost advantage empowers manufacturers to streamline their production expenses, effectively reducing overheads and bolstering profitability. Simultaneously, the integration of recycled metals into manufacturing operations fosters a virtuous cycle of sustainable practices, ensuring a brighter future for industries and the environment alike.
Energy Efficiency and Resource Preservation In the enchanting realm of metal recycling, the alliance between energy efficiency and resource conservation takes center stage. Unlike conventional methods of primary metal production that demand copious amounts of energy, the recycling process operates on a significantly more energy-efficient scale. The conscientious choice to recycle metals not only translates into substantial cost savings for recycling facilities but also manifests as a tangible contribution to the global pursuit of sustainable energy practices. Moreover, metal recycling serves as a paramount guardian of precious natural resources by curbing the necessity for extensive mining ventures. By harnessing the power of recycled metals, we forge a steadfast path towards long-term economic stability, all while preserving the finite resources that bestow us with prosperity.
In the enthralling tale of metal recycling, the economic benefits take center stage, weaving together a narrative of unwavering potential and transformative opportunities. From unlocking profit potential through scrap metal redemption to fueling economic growth and innovation, the practice of metal recycling emerges as a catalyst for prosperity